Nick Petrangelo is an american professional poker player. In the ranking of the Global Poker Index he´s in second place behind the German phenomenon Fedor Holz! He´s got nearly six million in total live tournament winnings from the most prestigious poker festivals in the world. He won a WSOP gold bracelet in NL Hold'em Eight Max event. He also won the PokerStars Sunday Million! His interesting poker results include 2nd place in the WPT Five Diamond World Poker Classic in Las Vegas, where he scooped $1,015,335 in NL Hold'em High Roller with $100,000 buy-in. The European Poker Tour in sunny Barcelona has clearly become his favourite destination when he took down €10,000+300 NLH tournament for € 413,000!
We could carry on about his poker accomplishments forever! Let's take a closer look at the life of a professional poker player who was willing to answer couple of curious questions!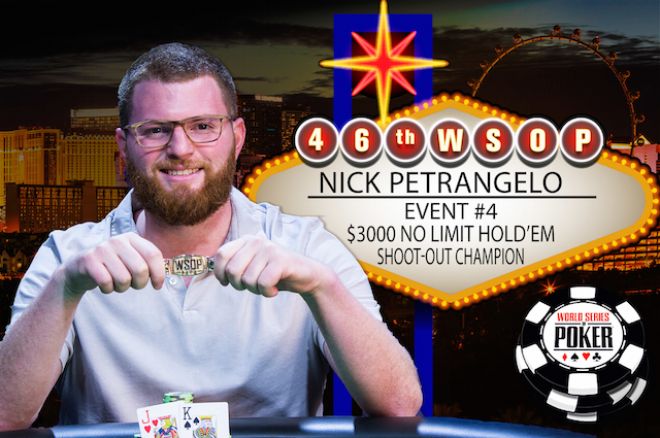 At the beginning I would like to introduce you to our readers of this blog. Would you mind to tell us something more about yourself?
I grew up in Massachusetts and currently live in Boston. I was a serious golfer and ice hockey player for most of my life. I am still a huge fan of both. I graduated from Skidmore College in New York, majoring in Economics and Finance. I still like to go back to western Massachusetts in my free time. My family lives there and  I love to spend time with my parents, sisters, niece and nephew too.
When and how did you get to poker world? Could you tell us a bit more about those early days, before you amassed your bankroll and became full time poker player?
I played for fun with friends in high school and developed a strong interest in the game that led me to learn as much as I could on my own. I also read as many books as I could find, but I was still clueless. I thought I was good, but i had no idea how little I knew. I was scraping together whatever money I could, while I was in school to put it on pokerstars or go to the casino, starting at the lowest stakes cash games and moving up to 5/10 and of course eventually losing it all each time.
Then I met professional poker player Jonathan Jaffe. I have learned that I needed to change my approach if I wanted to be a serious player. Jonathan was from the same small region of Massachusetts as I was. He mentored me.  He let me watch him play for years, answered all of my questions, coached me. He also backed me for low stakes tournaments. When I turned 21, I finished 3rd place in the $3 rebuy on Pokerstars for $1700. I quit my job at the golf course and never worked again!
Under Jonathans backing, I moved from playing $10 online MTTs in 2007 to being a high stakes regular by 2009.  In 2012 I had two big online scores, finishing 2nd in a SCOOP event and winning the Sunday Million. Those scores gave me the freedom to travel more and play high stakes live tournaments. I became predominantly a live player, playing more or less the same schedule I am playing today.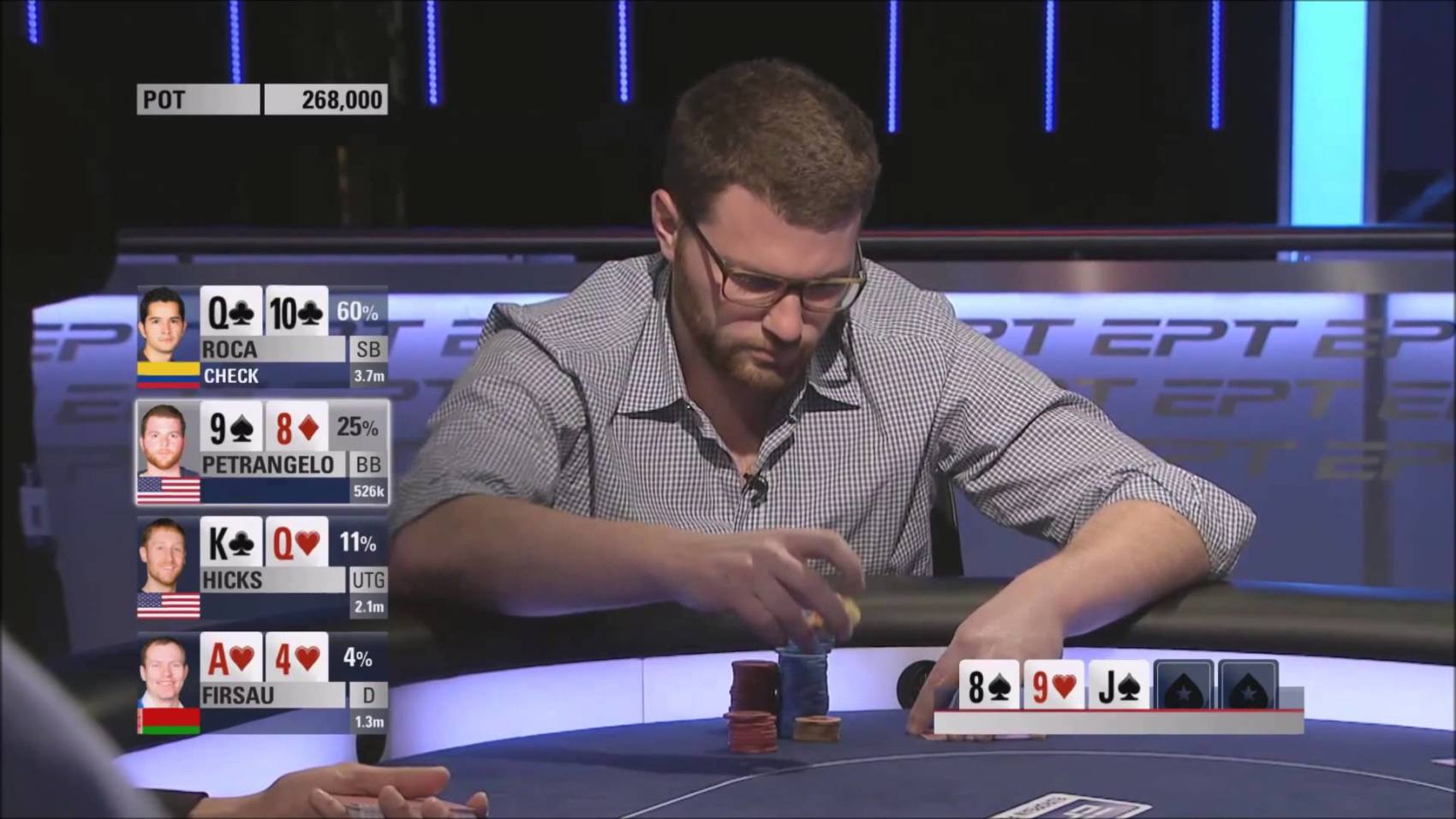 You started from scratch. What sort of strategy did you have for building up a bankroll and moving up the ranks?
As I mentioned above, I learned exclusively from Jonathan Jaffe for the first 5 years of my career. He was one of the top 5k HU SnG players online and also a great tournament player. He allowed me to watch all of his games. He watched and criticized my tournament play, answered any of my questions. He was always willing to discuss poker with me. When I started playing higher stakes, I started doing more work on my own. I learned a lot from the experience of playing against the best players in the 25k+ live events. There is no substitute for experience. Experience is by far the best learning tool. 
What are the biggest similarities and differences between live and online poker for you? What kind of poker do you personally enjoy more?
Of course, the ability to physically see your opponents is the biggest difference. In live poker you have a tangible sense of table dynamics. You can look for physical communication or patterns, and you can stereotype individuals based on appearance, body language, etc. All of those things add an entirely different element to the game which is very important. Having said all of that, it is still the same card game, with the same mathematical rules, and the same logic. When breaking down ranges, choosing bet sizes, choosing lines, reading boards etc.
There is literally no difference between online and live poker when it comes to the thought process. The difference is your opponents and the physical informations are available to you. Of course, with online poker, you have HUDs, software, which are also forms of additional information, but ultimately it is the same thought process, each respective platform has its own special forms of information, that gets added to the equation. These days I definitely enjoy live poker more. I like being at the same table for a long period of time and getting a feel for the players and the dynamics and trying to use that information to make the best decisions.
What sort of goals do you set for yourself? In other words, what motivates you the most and why?
I have never set any monetary goals or any volume-based goals. I've never said to myself I want to make x-amount of money over a given period of time or told myself I was going to play a certain number of tournaments or hours in a week, month, or year. The types of goals I set for myself are usually preparation and behavior based. I will set goals based on focus at the table, sleep schedule, not late-registering etc. 
Your name appears in top 10 GPI and Player of the year ranking. What does this mean to you?
I think more than anything else it is nice validation for my friends and family outside of poker. It is cool that they can follow my results in comparison to other players and watch my name move up and down the rankings. For me personally I have never followed the leaderboards much because I think there is a ton of variance involved in who is actually Top 5 or Top 10 or whatever it may be. I think there is a large group of players that have the ability to be in the Top 10 players at any given point in time. The rankings don't actually mean much about who the best players are as much as who is running good over a period of time.
What is your secret to success? Could you give an amateur and recreational poker players some advice?
I think the reason I´ve been consistently successful is that poker is my favorite thing to do. I love playing just as much now as I did when I started. I'm always excited to learn more about poker and always very excited to play. This makes it easy to stay motivated and keep improving. 
I would advise amateur and recreational players to study poker within their comfort zone and not rush to study the highest level material available and implement it in their games. These days with the abundance of training materials and software available, it is very easy to learn new concepts and strategies that often won´t apply to certain stakes, games, opponents, scenarios. It is important to use poker learning tools with caution and move at your own speed. Misapplying advanced concepts or adopting strategies that are only half understood can do a lot more harm than good!
Thank you Nick for a great and inspiring interview! The pleasure was all mine! All the best for the future!