The Fall Poker tour is taking place in the Danish city of Vejle every October. The main organizer is the Munkebjerg casino. The Munkebjerg casino is certainly remarkable for its unique location on a hill, and beautiful nature around. It is also a view of the high pillar bridge and river Vejle fjord that makes this place different from the others. This combination perfectly creates the incredible scenery. Fall Poker Tour is most characterized by its family atmosphere, and that certainly makes this poker tour different from large and busy poker festivals. All local players are very familiar here and you do not meet any famous experienced pros here either. The casino is also the host of the WPT National Vejle, but there´s only friendly poker with a lot of recreational players in October.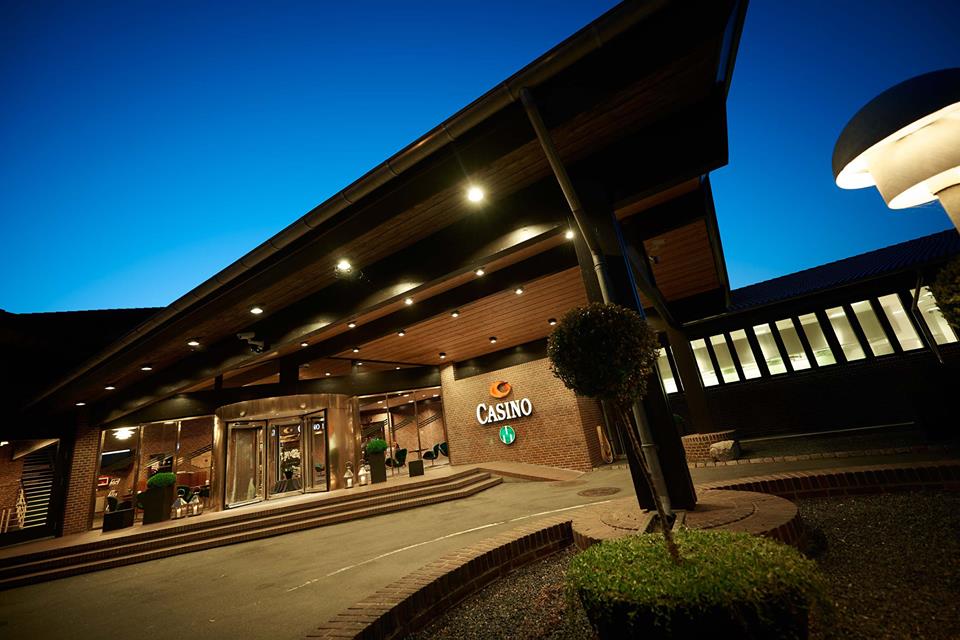 Fall Poker Tour is a five-day festival and it is busy. Low buy-in of 1120 DDK attracted this year 796 entries and the winner of the Main event took home 1st prize of 149.000 DKK (about € 20,000). Not bad at all!
Danish people are statistically the happiest nation in the world. These statistics haven´t been rebutted by poker players either. Nobody got mad at the dealers after loosing the hand against three outer on the river. On the contrary, players politely leave their tables and always say: " Thank you for the game" with a smile on the face. It´s really admireable!
Danish language is pretty hard one. To be honest, if you are a foreigner you can easily get migraine at the table as everyone is so chatty here. You got no idea what they are talking about. Another curiosity is the passage of time. Time has really stopped here and everything takes so long. Time passes in Vejle very slowly for some unknown reason. Not sure if it is a good or a bad thing, when you are working. This is a collective perception of all our poker team. Despite of the very hard language and mysterious time loop my feedback is certainly positive!
What can you do here in your free time?
There is a famous Danish Legoland about 40 km from Vejle. Legoland attracts tourists from around the world by its uniqueness! So if you arrive at Billund Airport, Legoland is definitely worth a visit. Denmark is a very expensive country, and if you do not want to spend a fortunate you can just take a walk through the city and its charming streets.
How will you get here?
Surely, It is by plane! You can choose to fly to Coppenhagen and take a direct train to Vejle town (2.5 hrs). There is an option of flying to Billund airport. This is much closer to Vejle, however not many airlines fly here.
Usufull links: Casino Munkebjerg.dk – with 4 star hotel. You can find train connection at: www.dsb.dk.  Oficial website of lego world at: legolandbillundresort.dk. Cheap accommodation at: Booking.com