Scottishman, Ross Gaff is a freelance poker dealer living in Edinburgh. Ross is a cheerful guy and got a big heart too! That´s the main reason why he decided to combine his personal challenge with voluntary work. This is Ross´s ALLIN1 STORY! 
---
Hey guys & girls,
I am losing weight & raising money for Edinburgh Dog and Cat Home, because We need to highlight the home and the animals!!
THE BEGINNING
It begins, Well where do I start? So back in mid last year myself and friend Tobias agreed to do a friendly bet for weight loss, but unfortunately one thing or another got in the way (Excuses in early!) and Hey ho, that ship sailed. The excuses stop now, or at least the 3rd January and they only way is down….in weight! Fast forward to November 30th and I thought the only way to make this stick is to go majorly public and then if we bottle it then the whole world can laugh, point and say: "Well that was to be expected!". We speak to good friend and head of poker GPTL in Norway Thomas Udness and arrange to get interviewed by TV 2 sport (one of the main channels in Norway). We basically took the first "leap" and told everyone our plans, after that all the planning and things needed to come together.
CHARITY
I chose the Edinburgh Dog and Cat home for a few reasons. Firstly, We got Ally, the dog from there 14-15 years ago as a bit of company for my mum, when I worked for Livingston and more importantly it was the time when my Granny was diagnosed with Cancer. Since then Ally has been with us through thick and thicker and I regard her as one of my best friends. I'm not ashamed to admit there´s been a few hundred times I've just hugged her and spoke away to her. Now I know, she can't answer back, but sometimes it just makes sense and I wouldn't change her for the world and I know my mum loves her to bits aswell.
I also know, that the people who volunteer at the home/shelter do a thankless task and all for what I gather and seen is a great cause. Some of the dogs and cats in that place have been through some bad times and it´s down to the people there to try and give them the best possible time of it and get them a new and loving home. Great people and great cause.
Myself and my girlfriend Claire had a meeting with Rebecca Bramhall (community and events fundraiser) and Julie one of the managers (hope I'm getting that right!) there. We discussed the whole plan and what I'd like to do is to highlight both the diet and the centre. We will continue to come to some arrangements over the next week and see what we can and can't do in regards to the animals "red tape" as it were but we are getting there.
THE FRIGHTENING TRUTH
On the 4th I went to my local gym and done what needed to be done and hopped on the scales, which gave me the great news that I am 142 kg (22stone 3-4 pounds) and measurements are: Neck 19.5, Chest 50.5, Waist 60, Hips 51.5. These all are utterly disgusting and all down to myself. I made this mess and god knows I will bloody well get outta it!!!
TARGET
Money for the charity. Not going to lie but anything is great just to raise awareness of the centre is great so anything else on top of that is absolutely fantastic! Weight – After a lot of thought I've put a hard target of 38.10 kg's (6 stone)

Thanks for your support not just to me but for this great charity which looks after unwanted and stray Dogs & Cats.
They do a wonderful and thankless job. From a personal point of view I want to lose as much weight as I can and also raise as much awareness and money as possible for the charity.
Please please donate if you can anything would be great!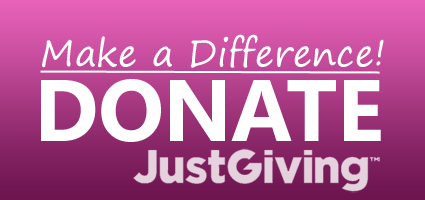 Much love,
Ross