The PokerList is an app designed for poker players and enthusiasts who want to know what tournaments, cash games or poker series are being played in their neighborhood. If you are new in town, you do not have to worry about finding a poker room. Take advantage of built-in navigation and our PL application will take you directly to the place of your interest.
---
WHAT IS POKER LIST?
Whenever you want to play, you do not have to worry about where to play. Simply turn on the PokerList app and get all information about all the games in your area immediately. If you are abroad, our app with the built-in navigation will comfortably direct you to the poker room of your choice. 
TOURNAMENTS: Accurate list of poker tournaments by location. Complete list of the games for the following days. Possibility to filter your games by city or by date. YOU WILL NOT MISS ANY TOURNAMENT ANYMORE!
CASH GAMES: A list of currently played cash games in your area. Regular updates of all poker cash game tables. Notification options for your favorite tables or games.
EVENTS: Database of poker festivals held around the world. Full list of tournaments and cash game at the poker festival. Complete application functionality available for your events.
NEWS, LIVE STREAMS AND MUCH MORE!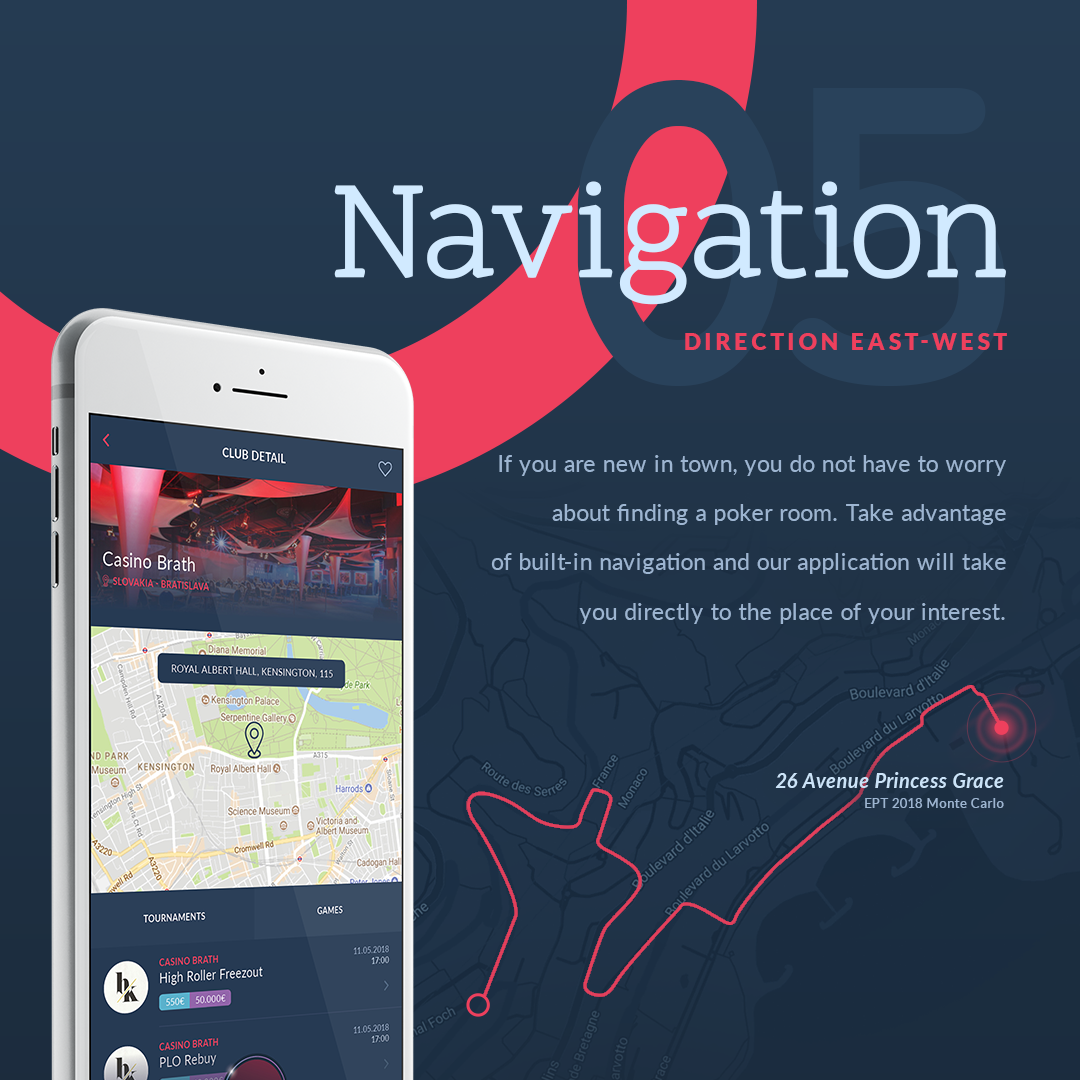 The world of poker in your hand!
The PokerList app is currently operating in 11 countries worldwide. Enlargement of the other countries is planned soon. So, if your country is not included in our application yet, it might be in the near future. It´s  all about Poker at your fingertips, that's Pokerlist!
There´s possibility to place a graphical banner in different categories of the application to make your poker event more visible to our users. Various banners can be placed for each country to ensure targeted advertising. Contact me for more info: dominique@pokerlist.com
You can download the application from the app store. Availability is for both Android and Apple phones. The Pokerlist is free to download for all users. 
Get the best poker App at the market and stay tuned! Official website: www.pokerlist.com