If you love to travel and play poker or you just like to take city break from time to time, surely you should know how to book your accommodation wisely. There are many possibilities how to do so, but it´s always an advantage to know how to do it better than the others! In this article, I will give you a few tips on how to travel cheaper. Nobody likes spending hours on the internet looking for cheaper accommodation and comparing the size of the rooms or prices, right?

---
I´ll guide you through the different services and I will try to highlight their advantages and disadvantages at the same time. The first service is most appreciated by those, who prefer freedom. Plans can easily change and to be bind to one place at a certain time is not flexible at all. I always prefered the reservation, which i can change anytime and even i do not pay for it in advance. You need to pay attention to when is your booking cancellation free of charge!
In my opinion, the best online reservation system ever! It offers the best and the cheapest options by location, number of guests, dates and type of accommodation. Here, You will find a new offers every day and for every budget. You can choose from 1,136,629 accomodation possibilities around the world! You will find everything nicely in one place in a standardized format. Also you can use their transparent booking App.
Key benefits
No reservation fees and the ability to change & modify your reservation at any time!
Booking always offer the lowest price at the time of booking. If you find your reservation on another website for a better price and contact their customer service, booking will reduce the price to be lowest on the internet.
Opinions from real guests, you can trust (about 113 million online reviews). Individual opinions to help you choose what is best for you. Also, You can contact your accommodation directly, using the contact information on your booking confirmation.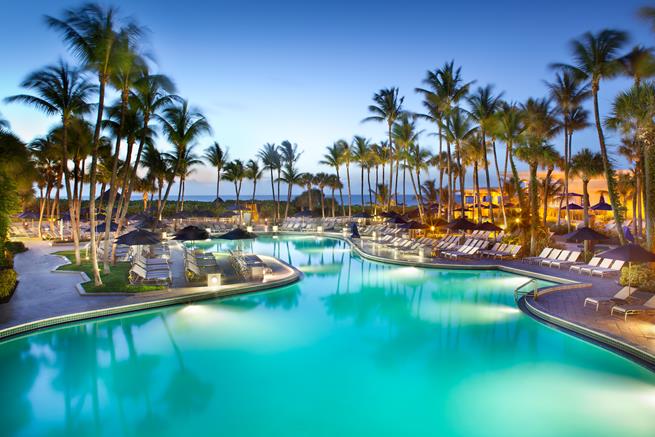 How to book accommodation?
To guarantee the hotel reservation is necessary to have a valid credit card. You can also use someone else's card, with the approval of the cardholder (in the "special requests" form specify the name of the cardholder, to avoid any misunderstanding at the reception desk). The hotel often demand the right to pre-authorize your card. This does not apply to all bookings. It is important to read all the steps during the reservation and tick the correct boxes. For example: How do you wish to pay a fee for your booking? 1.by credit card 2. by cash etc. No account yet? REGISTER HERE! Get 15€ bonus by clicking on the banner below!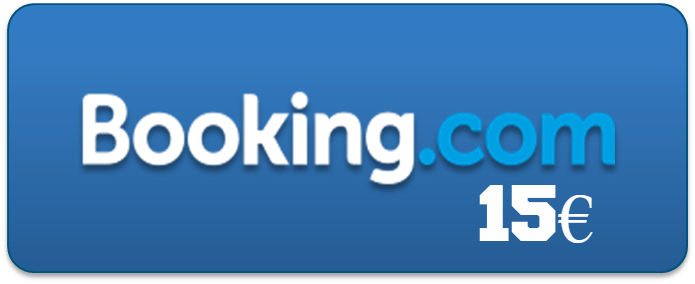 Interesting and verified travel portal, where you can rent your holiday accommodation directly from the owner. Here, you will find luxury apartments, but also lowcost accommodation worldwide. Airbnb opens the new way for unique travel experience!
Get travel credit for accommodation through Airbnb
You get travel credit through invitation, so it is very important for you to click on Airbnb recommended link! If your friends will travel through Airbnb you get €10 in travel credits. When you accomodate your 1.guest you earn another €60 in travel credits. You can apply this discount when your booking is over €65! Use this offer and we both get traveller´s credit. Happy days! GET €25 AIRBNB CREDIT HERE!
More tips and travelhacks
Search for cheap Flights at Skyscanner.com or Azair.eu. Azair is easier looking Lowcost search, but it has many useful filters that other sites do not. I do not recommend to buy airtickets during the weekends (prices are changing and they´re higher).
For example, the Irish Ryanair.com, the best prices are always on Monday – Tuesday (always open new incognito tab, ticket price will not be changed). Buying your ticket is also about good timing. Never buy tickets 6+ months ahead, but watch the prices between 6-10 weeks before the planned departure.
If you're wondering what´s the average cost of living in the country you can find these information at numbeo.com. You know that feeling when you at the airport with limited 1 hour Wi-Fi access. Wipi Map is a great aplication that offers passwords to locked Wifi all over the world. It also work in offline mode. To use offline application you have to download passwords to individual states or cities.
Best Action flights or all-inclusive stay at great prices and many other interesting things can be find at fly4free.com. If you liked the article, please share it with your friends, surely you'll help them to save some buy-ins 🙂